Administratos's rights for Payments module
Emplyee with administrator's rights for the Payments module can handle the Payments module as the administrator. Log in as the administrator to award administrator's rights to an employee.
Select Overview in left menu, then User rights.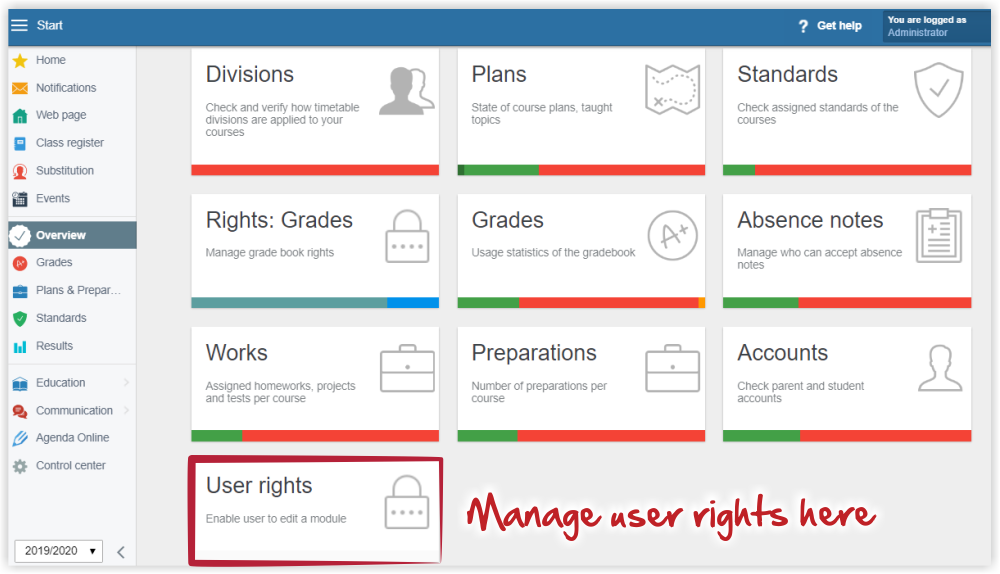 In the 'Payments - Administration' column, check the right of the user to whom you want to add administrative rights to the Payments module.


If there is no payment module in the list of modules in the top row, add it via 'Select columns'.


Please see also - List of all helps for payment module